Great Yarmouth Charter Academy students break through to Cambridge
Back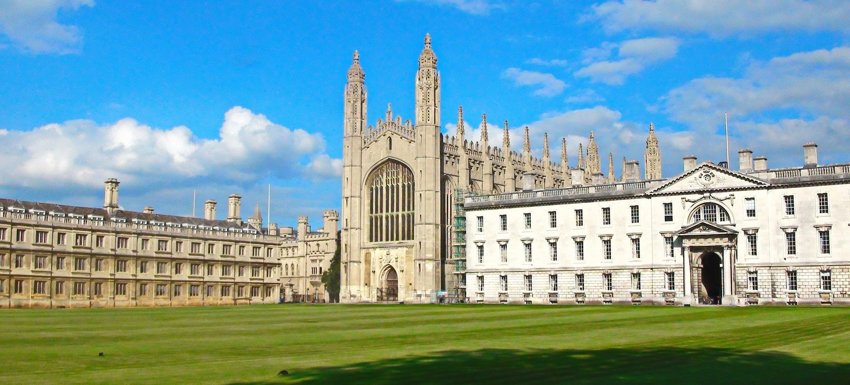 September 29th 2020
We want to inspire the next generation and make sure our children have the opportunities to build a wonderful future, whatever their background or starting point.
We're extremely proud that two students from Great Yarmouth Charter Academy are starting their undergraduate courses at the University of Cambridge.
Keeley Roe and Phoebe Harvey have been friends since they joined our school in Year 7. They were in top sets and benefited from some great teaching. They were in Year 10 when we joined the Inspiration Trust family of schools.
Keeley said: "I have a younger brother who is in the first Charter cohort and the improvement is exponential."
Without a sixth form to attend at Great Yarmouth Charter, the next stage for Phoebe and Keeley seemed to be the local colleges, until the next great opportunity came along thanks in combination to existing school staff and The Inspiration Trust's wider educational community.
The day after results day, both students received unexpected phone calls from their Head of Year, with the opportunity to interview for fee-paying scholarships at a very prestigious North Norfolk Boarding School - Gresham's Senior School. Within a week, the two Great Yarmouth Charter students had completed successful interviews, been accepted, and were on their way to start two years of A-Levels.
Phoebe felt that Great Yarmouth Charter had prepared her for this opportunity - being Head Girl, the academic support, and the overall drive to achieve without consideration of barriers or background. Thrown into the environment at Gresham's Senior School, and living away from home, was a steep learning curve, but both students settled in and took advantage of the small classes and extra curricular activities.
Keeley mentions how the academic drive instilled in them both by Great Yarmouth Charter, and the fact they had been given the scholarship, provided added impetus for them to make the most of what the opportunity, and Gresham's Senior School seems to have been the perfect preparation for the university careers that will follow.
Phoebe's ambition was to read Theology at Cambridge. She was inspired by her religious studies teacher at Great Yarmouth Charter, whose open, enquiring, and human approach to the subject clearly lit a fire.
Keeley's ambition was to read English Literature after being inspired by her school experience. At Great Yarmouth Charter, her dedicated English teacher continued to inspire her class after using sign language following serious damage to her vocal chords.
Both students realise the great opportunity offered by one of the best universities in the world, and know the doors that will open, and the connections that a degree from this educational establishment, will provide.
Looking back, both Keeley and Phoebe offer similar advice to their younger peers in Great Yarmouth.
Keeley said: "Seize every opportunity you can, appreciate the education you are getting right now, even if you might not enjoy it, or like the teacher, appreciate it right now."
Phoebe urges peers to "choose subjects and hobbies you enjoy. You've got to study things that you have a passion for - think about what will drive you to revise. You don't want to study subjects you don't enjoy."