Great Yarmouth Charter Academy are delighted at pupils' GCSE results
Back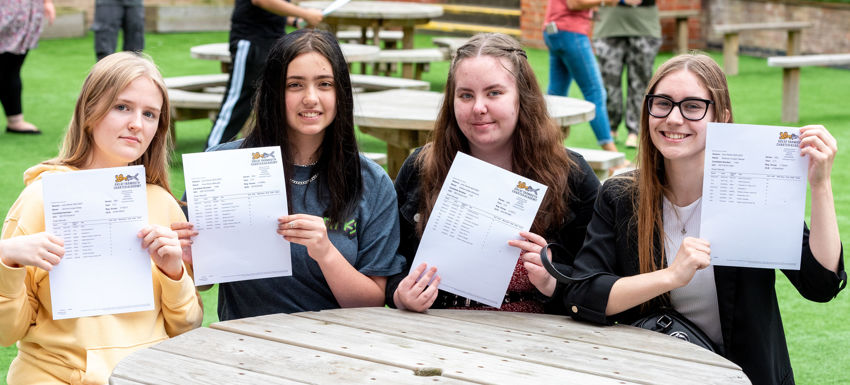 August 12th 2021
The resilience and work ethic of Great Yarmouth Charter Academy students over the last two years has been shown today through their excellent GCSE results.
Principal, Kevin Blakey said: "With the disruption to their education over the past two years I am delighted with the results that the Charter pupils have achieved this summer. The results highlight their attitude and approach to education over their time at the academy and we are confident that they are ready to be successful in the next stage of their education."
A special Congratulations to:
Chase Nichols, who achieved nine grade 9's, Chase hopes to continue his education with Gresham's, a private school in Holt, through a scholarship. Chase said: "I was expecting a few nines but certainly not expecting a full bank of 9's. It was quite stressful at parts, not knowing what was happening, always in and out of school. Home learning was difficult but we all got through it." Chase's fantastic set of results is testament to his commitment to his studies and like many other GYCA students, Chase is going to reap the benefits of such hard work.
Jemma Delay, who achieved all grades 8 & 9 is looking forward to continuing her journey with Inspiration Trust by studying Maths, Physics and Biology A Levels at Sir Isaac Newton Sixth Form College. We're looking forward to watching Jemma, along with her peers flourish at her next destination.
Congratulations to all of Great Yarmouth Academy's students who have collected fantastic results, we're so proud of each and every one of you and wish you all the very best of luck with your next journey.