Meet Sir Isaac Newton East's New Head of Sixth Form
Back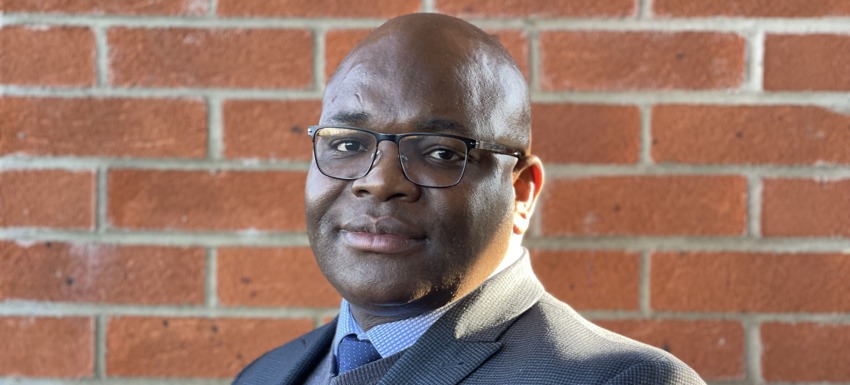 November 8th 2021
Farai Chininga has worked at Great Yarmouth Charter Academy for the past 12 years, the last 8 of which as Head of Science. He has now been appointed as their new Sixth Form, Sir Isaac Newton East's, lead.
Farai has over 20 years of teaching experience with a vast amount of this spent as a Sixth Form lead at an independent high school, assisting students with careers guidance and university applications. During the last eight years, Farai has led Great Yarmouth Charter Academy's science department to great success, consistently producing outstanding outcomes and is now ready to do the same for Sir Isaac Newton East.
Farai's vision for Sir Isaac Newton East Sixth Form, is to provide an exceptional educational experience through high quality teaching in a caring and supportive environment. Sir Isaac Newton East will be working in partnership with Norwich's outstanding Sixth Form, Sir Isaac Newton. This will ensure students of the East Coast benefit from the vast experience, teaching and ready made resources available from an outstanding partner.
Farai said:

"This appointment is a tremendous opportunity for me to help East Coast children scale greater heights of success. I am absolutely committed to ensuring that students get all the support they need in order to achieve the best possible results and secure places at the country's best universities. Cambridge University is a world leading institution and it is right here in East Anglia, I want to see as many of our pupils as possible get a place to study at Cambridge.

At Sir Isaac Newton East we have a dedicated team of support to ensure that our sixth formers make informed decisions about their careers. We have a multitude of guest speakers lined up and several trips to industries and universities organised. I want nothing but the best for our students".
Sir Isaac Newton East is now taking application for September 2022 study. Read all about their offer here.