A Charter for GCSE Success in Great Yarmouth
Back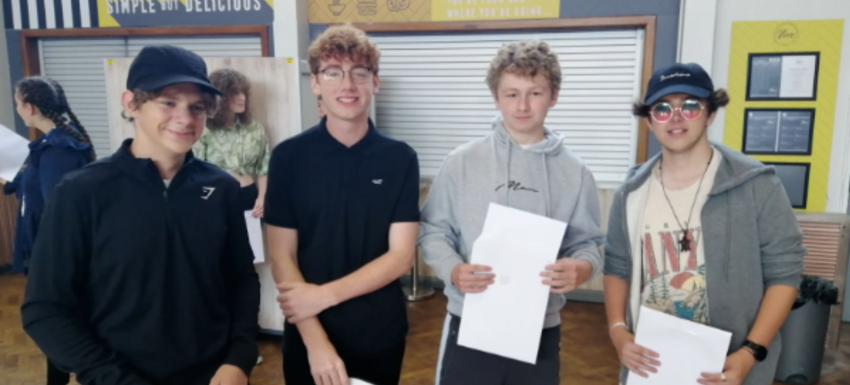 August 25th 2022
GCSE results are being celebrated at Great Yarmouth Charter Academy today, a secondary school in Great Yarmouth with 50% grades 9-4 across Maths and English. Culminating from all of the students' hard work the academy is not only delighted to see so many celebrating success but so many students continuing their education in sixth forms within the Inspiration Trust, including the new Sir Isaac Newton East Sixth Form opening on the school's site this September.
Kevin Blakey, Principal at Great Yarmouth Charter Academy, said:

"I am delighted for the pupils at Charter who have worked hard to catch up following the disruption to their education. Staff and pupils have worked tirelessly to help them gain the best opportunities to move onto the next stage of their education. We wish them all the best for the future."
Great Yarmouth Charter Academy hopes to build on this success and create even more exciting opportunities for young people in the area. Through constant development and strong leadership in the school, the academy is going from strength to strength. This leadership was recognised by Ofsted in their most recent inspection as having "improved the quality of teaching, learning and assessment in the school so that it is consistently effective".
A Year 11 student at Great Yarmouth Charter Academy, said:
"I'm surprised and relieved! I achieved 10 GCSEs at grade 7 or better including 4 grade 9s. The support from teachers here is exceptional. Every revision class, every hour, has paid off! I am now staying to study for my A Levels in Maths, Physics and French here at Sir Isaac Newton East Sixth Form."
Another Year 11 student said:
"Having achieved a grade 5 or better in every subject, I'm going to use my Distinction* in Sport to study Sports Science in college. A huge thank you to my teachers for helping me get there."